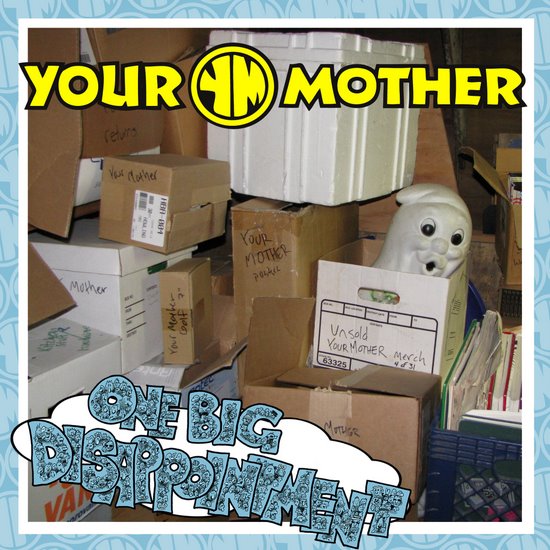 One Big Disappointment
Format

Download / Streaming

Released

October 2011

Label

Your Mother

Details

Features 39 songs recorded between 1996-2009. Most songs previously available only on obscure vinyl records, others never before released! For good reason! They're awful! Included a 16 page companion booklet featuring over a hundred embarrassing photos and a comprehensive blow-by-blow analysis of the entire album by Craigums and Alan the Genius. View it on Discogs

Track Listing

Funzone
I'll Be Mellow When I'm dead
Brusha Brusha Brusha
If Spankin' it Were an Olympic Event...
Friends Don't Let Friends Drink and talk
I'm So Happy
Dare To Be Stupid
Megaman
The Prisoner
Dinger Sofa
Mr. Robinson
Happy Birthday
Greg: Masturbator
Why I'll Never Have Another Girlfriend
Mr. Color TV
Saccity-Sac
Freewheel Burnin'
True Story
Lemme Be Ur Hog
Do You Know the Way To (Become A) San Jose?
Don't Fuck with the Ghost
Your Mother vs Nardwuar
Everything You Know is Wrong
Love 1 (radio edit)
Love 2 (hella Mix)
Love 3 (swing jam)
Love 4 (Hate)
Huh?
Your Mother live
Mosh Garden
Help Yourself '97
The Ballad of Butthead Jeff
Jealousy
The Worst Thing
Being Vegan Made Bradley Fat
Leggo My Falafel
Wool Thieves
Waiting for the Good Part
1-2-3 Baby, Yeah!